For the 2014 Resort, we wanted to make a light, comfortable and summery line, which was inspired by Scandinavian travels and modern architecture. The goal was to make garments that were light and comfortable, and could be suitable in various parts of the world. 
In this line my responsibilities was to sketch up and communicate the designs to the pattern cutters and production team. As well I oversaw development of the knits, graphic, embroidery, accessories and print patterns under the guidance of Creative Director. 
This season we moved the main part of the print production, knits and accessories to high quality producers in Italy. 
©Negarin London 2014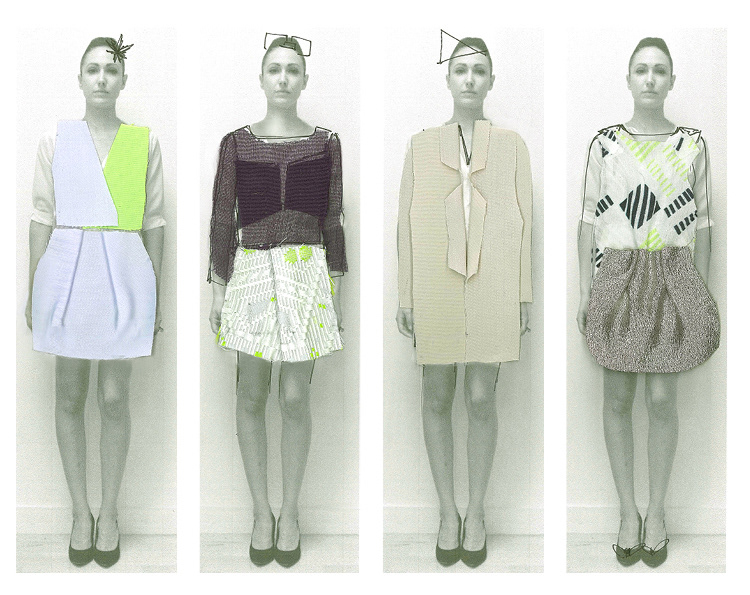 The colour palette featured light shades, with emphasis on silver and neon accents. As a contrast a deep navy was used against the light tones. For fabrics silks were key player, with heavier cotton jackets for structure.
Texture was also important, light in lacy knits and knit patterns, but heavier in light colour jacquards.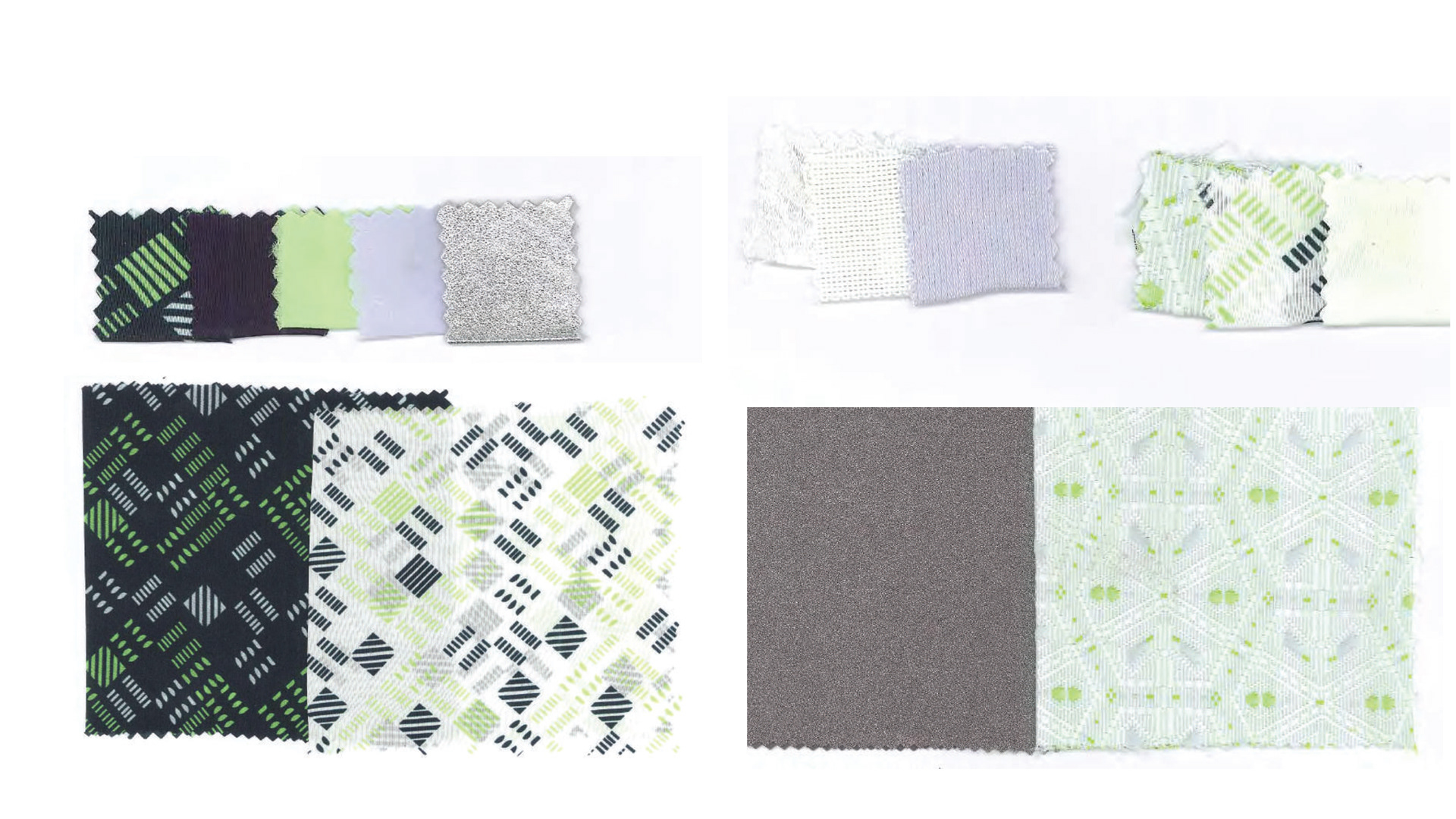 Print developments
For prints we were inspired by vintage experiments in geometry, but modernised those shapes through colour and repeat. The prints were then used for print patterns but also knits and embroidery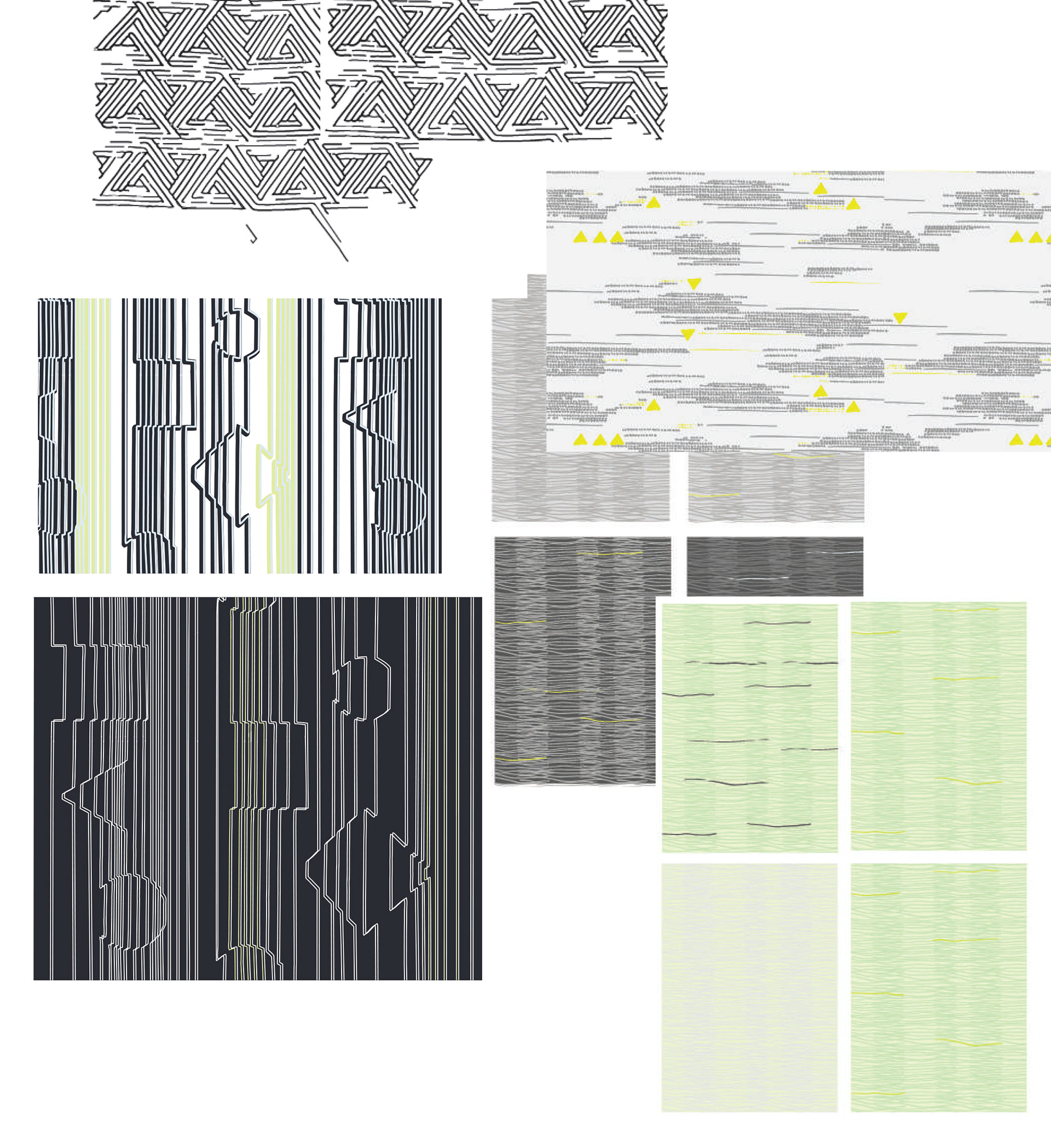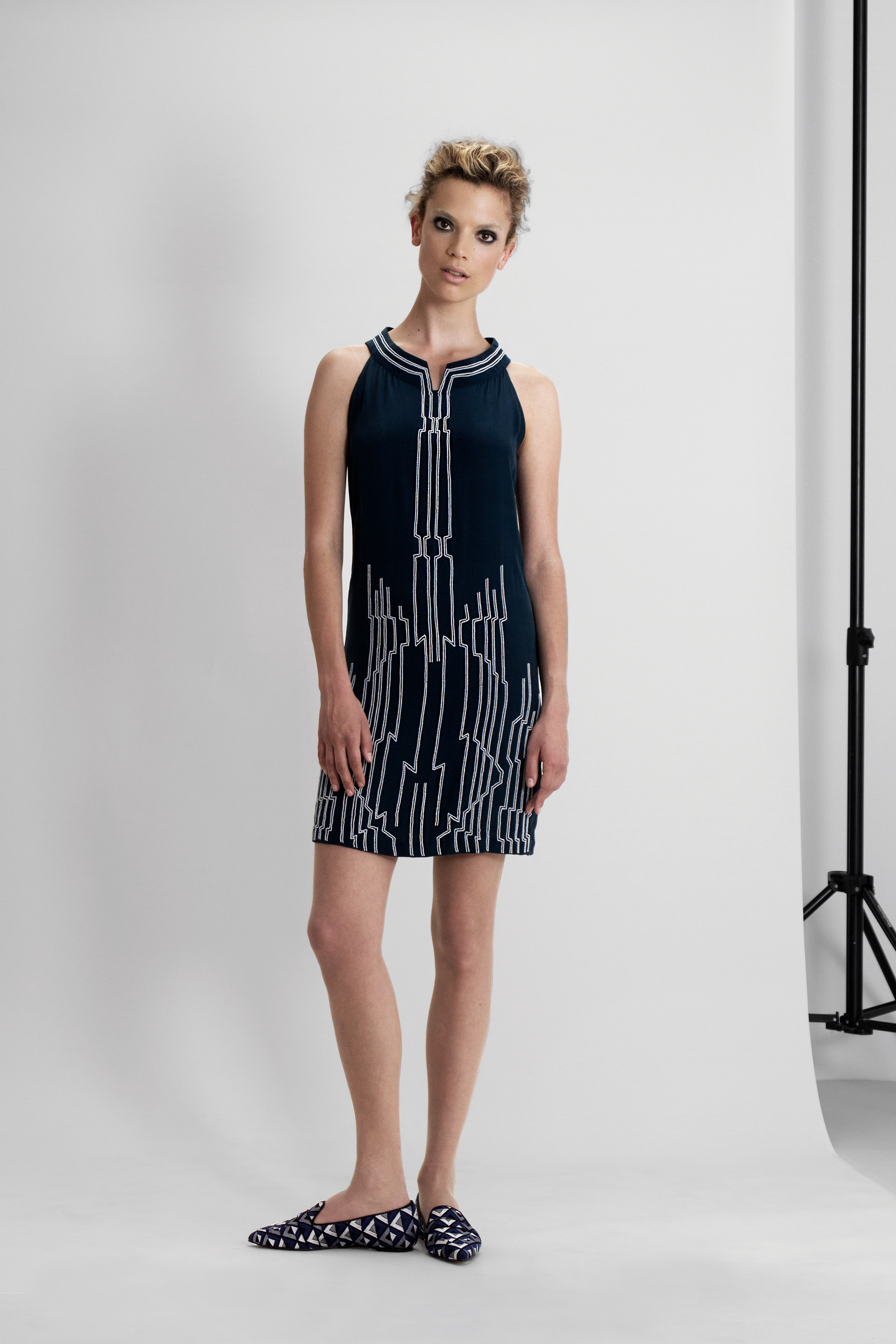 In the knitwear we used two variations of technique. One was jacquard knit for the print patterns and the other we mixed 3ply and 2ply to make a contrast of opacity to make the design visible.
Throughout the knitwear we used lurex metal thread to connect the knitwear to the metal texture we used in details and accessories through metal coated leathe
r.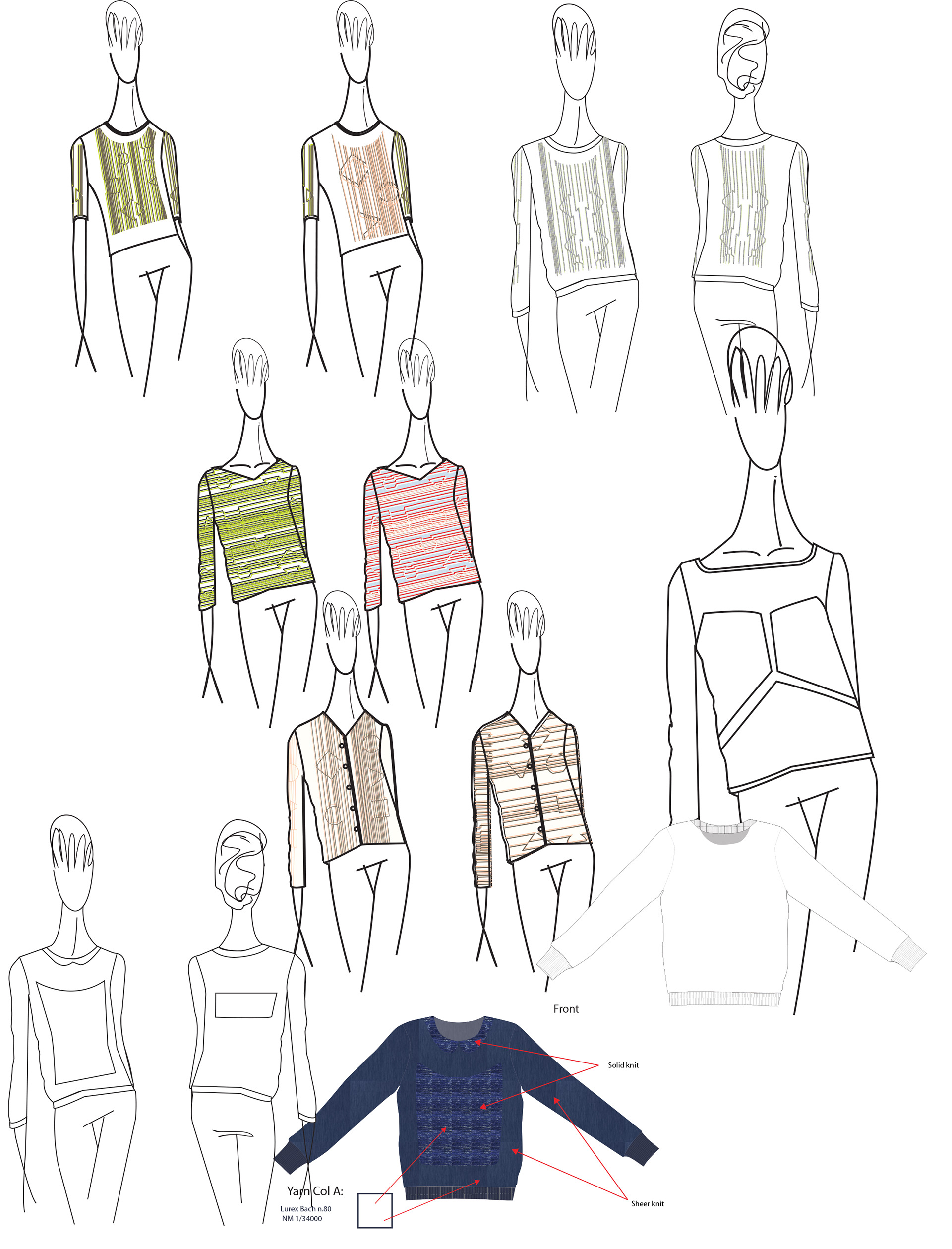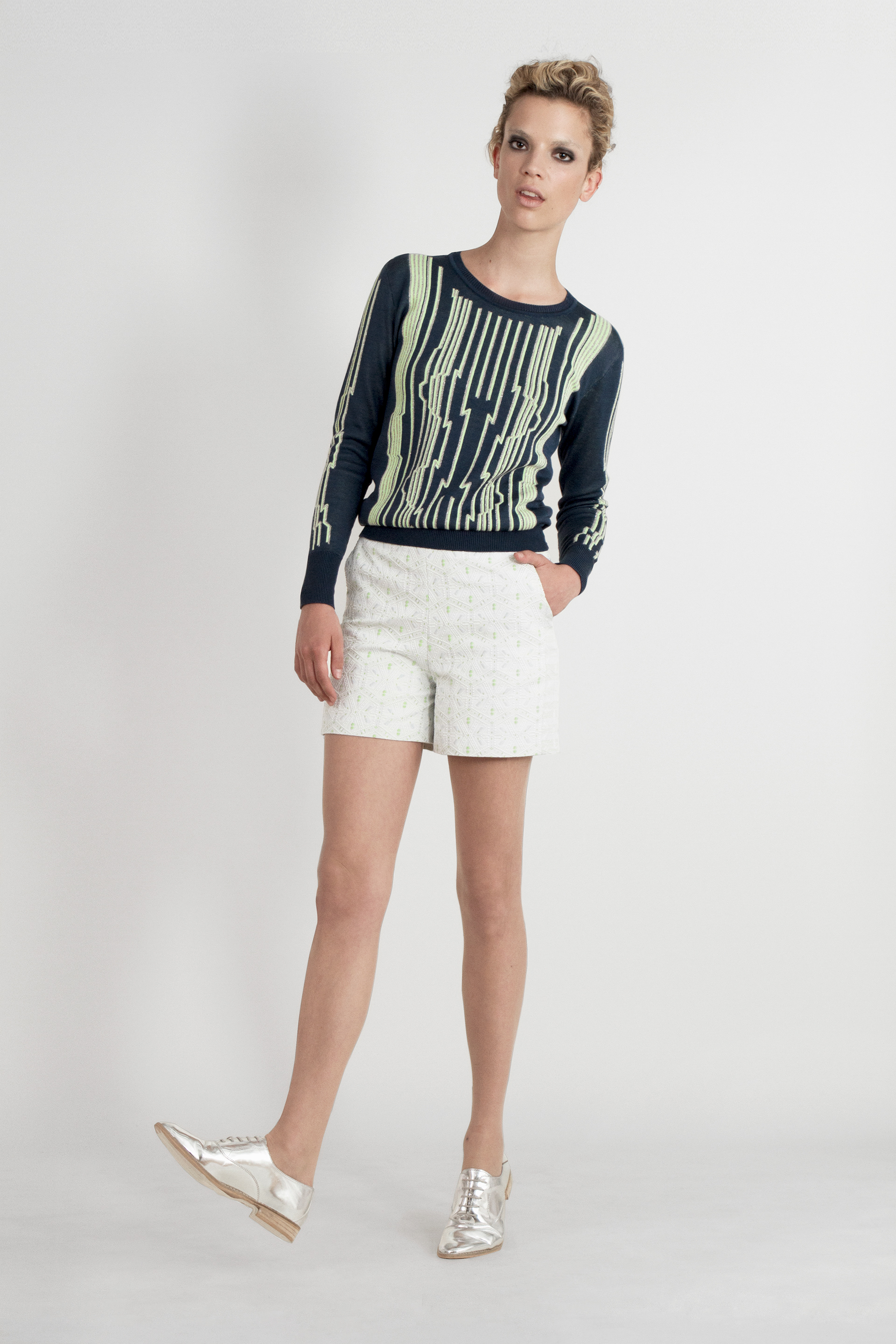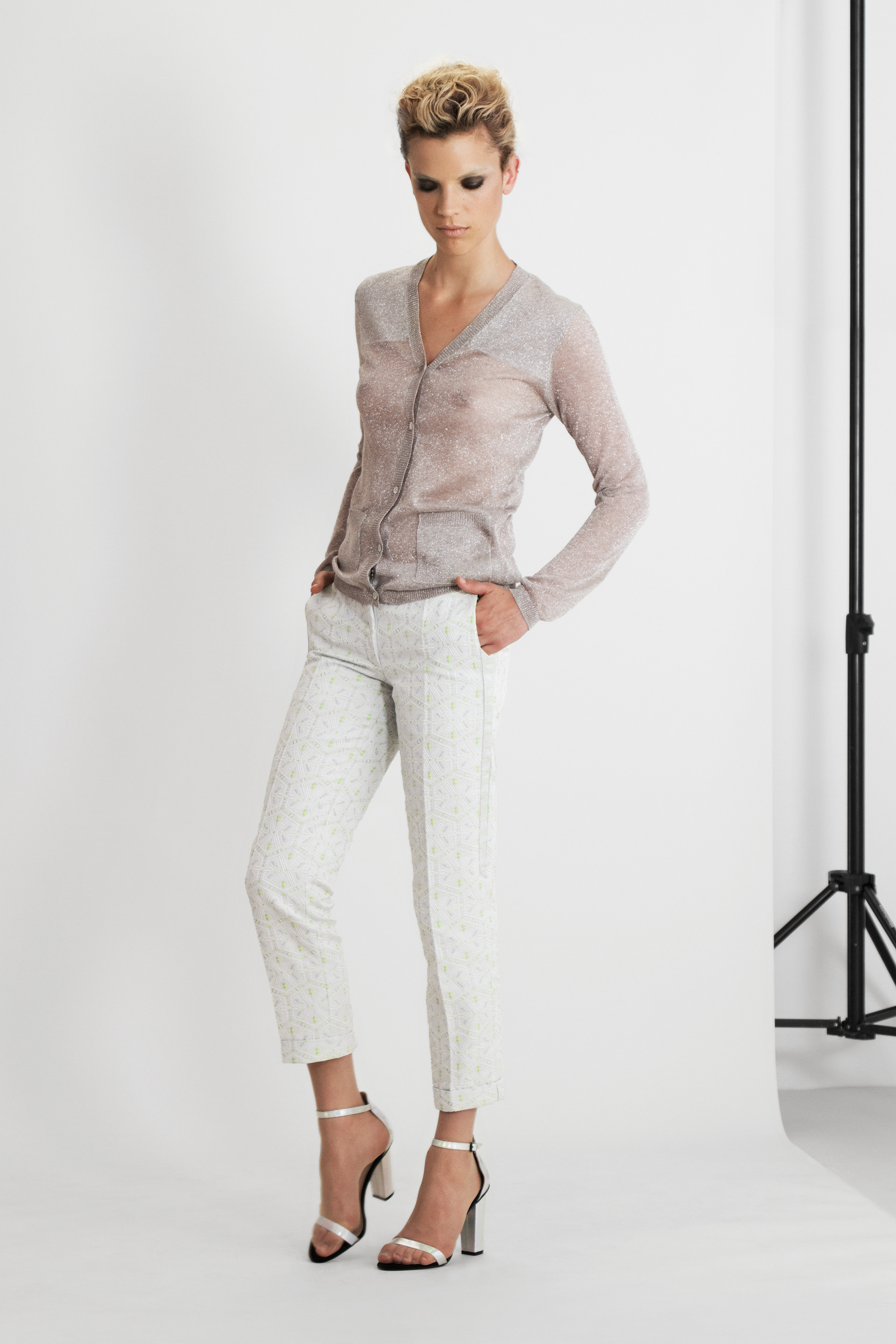 Accessories and Laser Cut